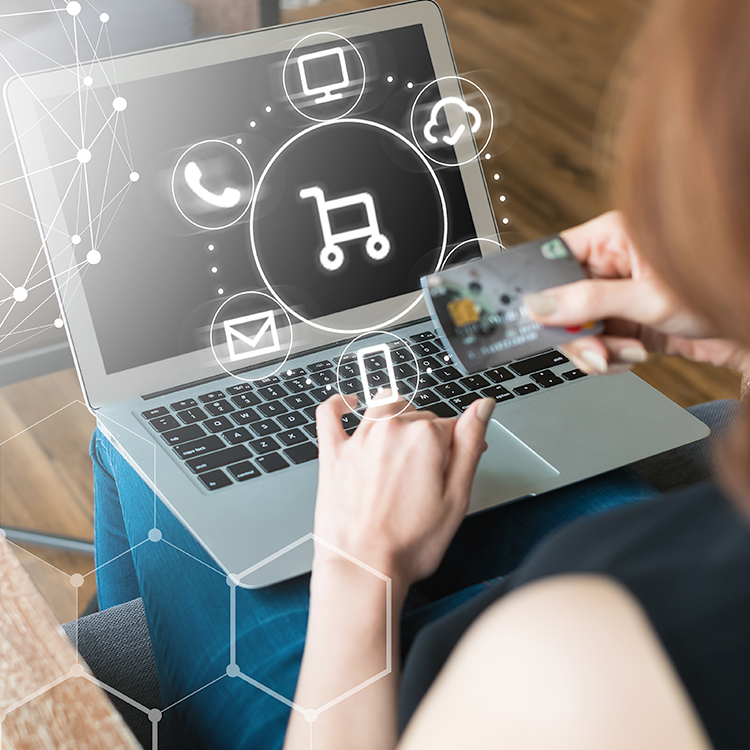 Offline Meets Online - The Best Of Both Worlds
Staying healthy and in shape while having your favourite dishes every day. Or maybe visiting your favourite destinations without spending a bomb. As human beings, we are just wired to want the best of both worlds all the time. The online versus offline shopping dilemma is another such predicament we find ourselves in often. While online shopping gives you the convenience of sitting on your couch and going through hundreds of designs across portals, retail stores give you the liberty to take a much closer look at what you're investing in.
But at Arvind, we believe that in the present day and age, one shouldn't have to choose between convenience and availing the best products and services. That's why we imagined the prospect of erasing the line that divides the two. We fashioned the possibility of seamlessly merging the best of both worlds, to create consumer journeys sans any kind of hurdles.
Our Omni-channel platform enables such integration of online and offline touch points that create smoother journeys for consumers. Today, it powers the largest omni-channel network in India consisting of 1500 stores and warehouses across 22 brands. And why is it necessary for businesses? For some businesses, it helps them plug gaps in their brand's omni-channel journeys while for most businesses, it can provide the customers with what they're looking for. And for any brand, that's what kicks off the journey to a loyal customer base, that leads to sustained sales. And besides that, at the backend, it also helps the business make its entire inventory visible and accessible.
The platform not only creates holistic consumer journeys but also integrates seamlessly with existing backend architecture, platforms, systems, and solutions. As we move towards a future where every experience needs to be flexible and seamless, we're doing our part for it, by using the latest technology to transform retail experiences. With Omni-channel, we aim to create a consumer journey so intuitive that it reads your mind. And revolutionizes the way the world shops. 
ALL STORIES